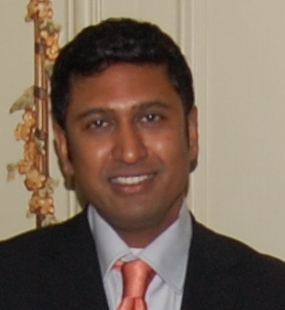 Anand Vasudevan, Vice president
Anand@bostonnationalcapitalpartners.com
Phone: 781.304.4751
Anand oversees BNCP's overall marketing functions in the US and India with a special focus on the IT sector. M.S. in Engineering from Vanderbilt University and a B.Tech. in Engineering from the Indian Institute of Technology (IIT, Chennai). Anand was also a doctoral candidate at MIT where he specialized in building environmental risk assessment models. Eight years at EMC Corporation, Hopkinton, Massachusetts from 1996 through 2004, where he headed TSG Asia-Pac cross functional group of technical/marketing/engineering. He was also a Business Process Development Manager of Supply Chain/Manufacturing and a Lead Solution Architect for business process development. In mid 2004 launched Sidhant Solutions in Cambridge, Massachusetts, a business development consultancy, providing technology startups with advisory services in technology assessment, competitive differentiation, marketing strategy, product and business development, market assessment, JV/strategic alliance formation, and strategy development. Has worked extensively with technology startups / Fortune 500 companies in the IT, Healthcare, Financial Services, Manufacturing, Retail and Telecom sectors. Prior to Sidhant, Anand founded BostonTV.com, an internet media company whose business was to bring about the convergence of TV with the Internet; Anand sold BostonTV.com to a TV network in 2001.