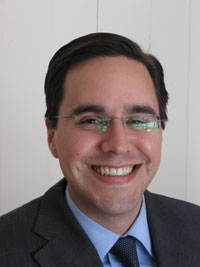 Luis Laguna, Vice-President
luis@bostonnationalcapitalpartners.com
Phone: 781.330.2483
Luis is an experienced banker with more than eight years of experience gained in the investment banking (Arthur Andersen Corporate Finance) and management consulting sectors (The Boston Consulting Group). At The Boston Consulting Group (BCG) Luis worked (2004-06) as a Consultant advising multinational corporations on developing and executing corporate strategy. Luis's projects at BCG included:
Designing and implementing an overall cost optimization strategy for the leading supplier (Tier 1) of aluminum heads & blocks to the global automotive OEM industry
Developing for the 2nd largest global package delivery company a strategy for entering into the NAFTA cross-border full-truckload (FTL) / less-than truckload (LTL) market. Activities included assessing market size and determining economic feasibility, creating product portfolio, and developing implementation plan
Redefining the product portfolio and marketing strategy for the Commercial Vehicles Division of the 3rd largest vehicle manufacturer in the world
Leading the Operations/Production module in a strategic due diligence project involving the merger of two North American flat-glass producers (combined revenue of US $2 billion)
During the course of his stay at Andersen (1999-2002), Luis worked as a Senior Analyst on 14 investment banking transactions aggregating US$ 600 million. Assignments covered a variety of functions including mergers & acquisitions, divestitures, valuations and strategic financial advisory services for major corporations. Luis's engagements at Andersen included:
Completing valuation and investment analysis, developing performance criteria and devising divestiture strategy for underperforming and non-core businesses for a US$ 500 million regional corporation involved in the automotive, beverage, hospitality, real estate, and petrochemical industries
Conducting the pre-merger valuation (US$ 1.5 billion) of two Mexican automotive component manufacturers supplying the major global automotive OEMs
Identifying synergies and deriving the target valuation range for a Spanish printed media group during the acquisition of a US$ 100 million Mexican newspaper company
Leading the valuation effort during divestiture of a US$ 120 million confectionery products manufacturer
Raising startup capital for a US$ 20 million retail and logistics venture. Process included preparing offering memo, developing valuation model, and marketing the investment opportunity to potential investors
Performing market sizing and financial feasibility analyses for a prospective entrant into the Mexican Cancer Treatment industry
Luis's investment banking and management consulting engagements have covered the following industries:
Automotive & Auto Components
Chemical
Construction & Building Materials
Food & Beverages
Hospitality
Pharmaceutical & healthcare
Real Estate
Retail
Telecom
Luis holds a Master of Business Administration (M.B.A.) degree from the Massachusetts Institute of Technology's (MIT) Sloan School of Management and B.A. in Accounting and Finance from the Monterrey Institute of Technology ( Mexico).