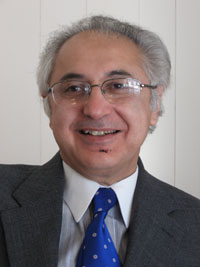 Viney Sawhney, President
viney@bostonnationalcapitalpartners.com
Phone: 617.308.0835
Viney started his banking career at Citibank, N.A. in 1967 where he managed the retail and commercial lending portfolio for eleven years with a regional focus and delivered customized solutions that fostered trusting relationships with clients. He installed risk management programs to ensure continual evaluation of risk appetite via stress testing and portfolio diversification. He implemented unique customer care strategies and initiatives with a broad range of specialized services, while delivering responsive and high quality service at every customer touch point.
Viney was the Assistant General Manager of the National Bank of Bahrain (NBB) for a period of twelve years, where he was responsible for planning, developing, and directing the activities of the Strategic Planning Group and launching the investment banking unit at the bank. During his stay at the bank, Viney managed the Regional Corporate Marketing and Syndications Unit, where he led over 35 syndicated deals totaling US $1.7 billion.
While at NBB, Viney was seconded to the Ministry of Finance & National Economy as an advisor to launch a developmental financial institution, namely Bahrain Development Bank (BDB). The sole objective of BDB was to provide equity and debt to the small and middle tier segments of the economy. The launch process included preparing a feasibility study, identifying funding sources, putting together infrastructure, and recruiting senior and middle management teams for ongoing operations.
Viney left NBB to start a publicly-quoted financial services company in India with over 9,000 shareholders focused on the domestic retail lending market. He had an early mover advantage to launch and introduce consumer finance in the Indian market place with significant funding support from Citibank. In 1989, he successfully divested through an IPO his promoter holdings in the firm at a significant premium.
In 1994, Viney founded the Boston-based Transcontinental Energy Company, Inc. (TEC), a project financing boutique specializing in the energy sector providing financial engineering solutions in emerging market countries. At TEC Viney's primary activities included developing, analyzing and evaluating investment opportunities; arranging project finance (debt & equity); and providing project management services (fuel linkages and EPC packages) for mega projects. TEC's main achievements include acting as a catalyst and initial developer for winning project awards aggregating US $2.2 billion for two combined-cycle power plants and a liquefied natural gas (LNG) re-gasification terminal in a global bid environment; as well as developing a US $150 million infrastructure fund structure in collaboration with Commerzbank.
Viney has concluded over a dozen strategic alliances and joint ventures for mega projects in partnership with leading energy firms such as Williams Companies, Unocal, Black and Veatch, Tenaska, United Technologies, Koc Holdings, and Texaco, in diverse overseas locations (India, Trinidad, Colombia, Brazil, Venezuela, Turkey, Sultanate of Oman, UAE, Bahrain, Egypt, Yemen, and Saudi Arabia). He has a deep knowledge of structured products and experience in working with appropriate credit rating entities. He is well versed in legal documentation, accounting, taxation, swaps, inflation indexed products, derivatives and arbitrages. In addition to his business activities, Viney currently serves on the Adjunct Faculty of Harvard University and the Carroll School of Management, Boston College, where he teaches a project financing course to MBA students.
Viney holds a Master of Science in Management degree from the Massachusetts Institute of Technology's (MIT) Sloan School of Management.